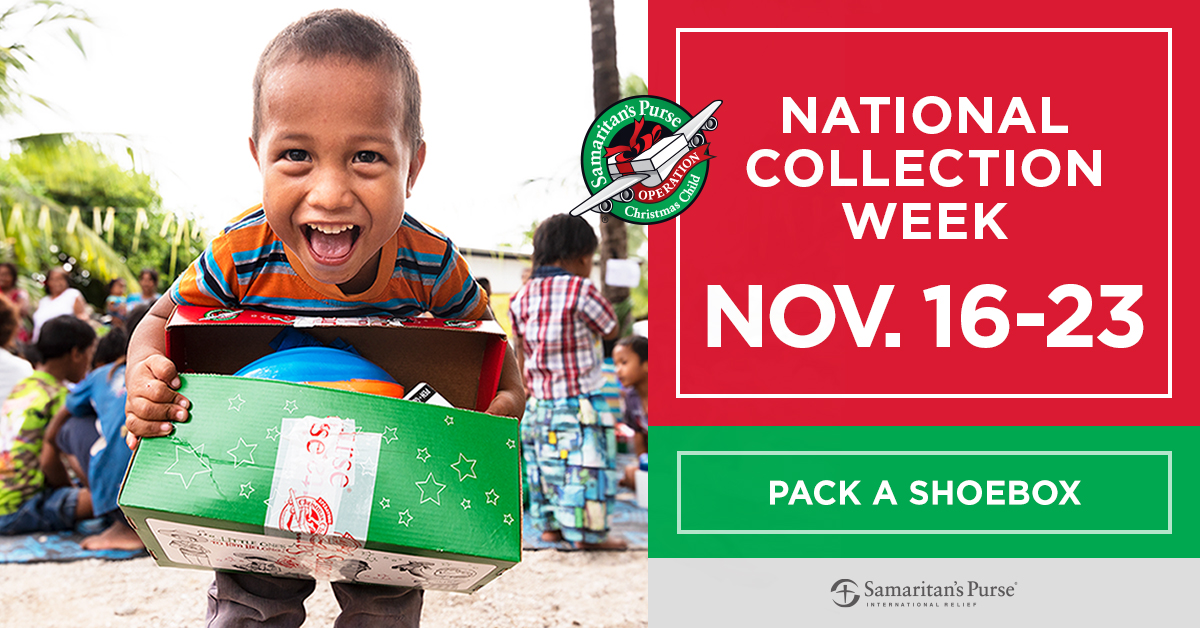 National Collection Week will be from Nov. 16th to the 23rd.
This year we will be offering curbside drop-off option.
The hours of shoebox collection are as follows:
Mon. 11/16 to Sat. 11/21
3 PM - 6 PM
Sunday 11/22
2PM -5 PM
Mon . 11/23
8 AM - 10 AM
If you have any questions, contact us at 786-440-8727.
You can also pack a shoebox online by clicking on the picture below.